The choice to immigrate to a new country can be as exciting as it is stressful. When people come to the United States, it can either be by necessity or by a personal decision. Despite the reason, it can be a change that can have an immense impact on the person who immigrates and their families. Given that this life change can affect people in a major way, it is important to have access to proper counseling and psychology services to maintain mental fitness for remaining in the United States. Indiana immigration evaluations are conducted to show that an immigrant is psychologically fit to continue living in the United States. At Gale Forensic Psychology, our professionals are meticulous and are detailed in our approach to performing evaluations that prove mental stability to an immigration court.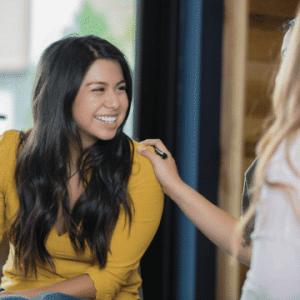 Psychology Evaluations
Once a client contacts our office for service, we begin the process of evaluations by first working with the attorney. A lawyer can provide the information we need, specifically stating why the evaluation is necessary. We also work with attorneys to draft our evaluations so that we use the correct language to clearly communicate our findings to the court. The process for working with the immigrant for Indiana immigration evaluations includes having interviews and tests so their mental stability can be proven. This includes asking specific questions, thoroughly discussing certain topics, and performing objective exercises to be able to learn more about the immigrant's state of mind.
When Are Evaluations Needed?
Indiana immigration evaluations are used in a number of cases where the court must be shown that an immigrant is of sound mind and judgment. The types of cases where this is used include asylum applications, U visas, spousal abuse cases (Violence Against Women Act -VAWA), or cases of extreme hardship.
For more information contact Gale Forensic Psychology to learn more.