What Are Sex Offender Evaluations?
Sex offender evaluations are specific psychological evaluations and have become increasingly important in recent years. While law enforcement and the general public have become more aware of, and better equipped to combat sexual assault, this gives rise to other problems. There are now a higher number of sex offenders going through the legal system. As such, systems to identify, evaluate, track, incarcerate, or rehabilitate these individuals, are still being developed and refined. Exact policies differ from state to state, however many states now put non-violent or low-risk offenders in mental health facilities to help the rehabilitation process.
Unfortunately, the rate of recidivism is higher among sex offenders than it is for other types of criminals. As such, care needs to be taken when allocating resources to their confinement or rehabilitation. This is where sex offender evaluations come in.
How it works
Trained forensic psychologists use these evaluations to identify and record critical information about each offender. This information contributes to a number of larger databases which various law enforcement and legal agencies use to record or track information, and allocate resources more effectively.
The forensic psychologist's primary goal during these psychological evaluations is to determine the risk of recidivism, danger to the community, competency, and criminal responsibility. All of this information helps to determine if an individual will be placed on his or her state's sex offender registry. Any other data from these psychological evaluations will be recorded so that it is available to any number of legal or law enforcement agencies.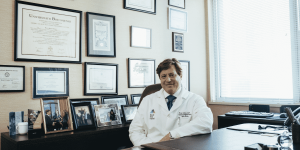 In legal terms, competency refers to an offender's ability to stand trial. It is determined by a person's ability capacity to understand court proceedings and effectively consult with their legal counsel. The specifics to legal competence are dependent on the situation and the severity of the charges.
Criminal responsibility refers to the accused's mental state at the time of the crime. This information helps determines whether they were in control of their actions and thus legally culpable.
The term recidivism defines a released offender's chances of being convicted again for the same type of crime. This number is higher for sex offenders, who often have some sort of psychological element that motivates or reinforces their behavior.
For more information, check it out here.