Distance Learning and Mental Health
Coronavirus has wreaked havoc on mental health for virtually everyone in the world. The main goal for everyone in the world in the last six months has been health and taking the proper precautions. When it comes to schools, the mantra of keep kids safe has been at the forefront of everyone's mind for the end of the 2019 – 2020 school year and is now a non-negotiable item for the start of the 2020 – 2021 school year. However, it is notable that the focus of all of these actions has been physical health. The hidden toll that coronavirus has taken on mental health should be taken just as seriously. If you want to keep kids safe by creating a distance learning environment there also needs to be a focus put on the social and mental impacts of distance learning on your kids.
Technology and Distance Learning
It is easy to forget in this world of technology that kids can be easily overwhelmed mentally throughout the day by being on screens for the majority of the day. Distance learning is only possible through technology and this type of learning puts the emphasis on being logged onto a computer. Research has consistently shown that the use of technology by kids actually rewires developing brains and if the use of technology is not limited it can cause long-term impacts of technology on kid's health and limit its use outside of distance learning time.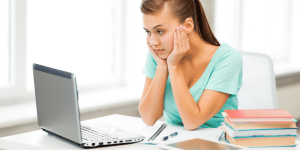 This is not to say that distance learning is inherently bad or worse than in-person learning in this unprecedented time. It is just important to recognize the mental health impact of distance learning on your kids. As long as the weather cooperates, going outside and getting fresh air during downtimes or after school is a great way to help health both mentally and physically. There is also no substitute for creative free play that allows kids to be off of screens and developing social skills. These are two simple ways that you can combat distance learning's reliance on technology. It will help keep that balance in your kids life that is vital for proper development.
For other blogs, see our website.