Child custody cases are emotionally charged and complex legal matters that require careful consideration of the child's best interests. In such situations, forensic psychologists play a crucial role in providing expert guidance and conducting assessments to help determine suitable custody arrangements. By employing their unique expertise in psychology, the law, and child custody counseling, these professionals navigate the intricacies of child custody disputes, aiming to ensure the well-being and healthy development of the children involved.
Understanding the Role
A forensic psychologist involved in child custody counseling assumes multifaceted responsibilities to assess the needs and circumstances of each child, while also considering the abilities and suitability of each parent or guardian. Let's explore some of the key roles they undertake:
1. Conducting Comprehensive Assessments
Forensic psychologists carefully evaluate the mental health, parenting skills, and overall well-being of each parent or guardian involved in the custody dispute. They use a variety of assessment techniques, such as interviews, psychological tests, and behavioral observations, to gather relevant information. These assessments help in understanding the strengths, weaknesses, and potential risks associated with each parent's ability to provide a nurturing environment for the child. Performing a good assessment is a crucial part of child custody counseling.
2. Assessing Parent-Child Dynamics
Understanding the quality of the relationship between each parent and the child is vital in determining suitable custody arrangements. Forensic psychologists assess the parent-child interactions, looking for signs of emotional bonding, communication patterns, and the level of support provided. They observe how parents meet the child's physical, emotional, and developmental needs, considering factors such as attachment, discipline, and involvement in the child's daily life. 
3. Identifying Co-Parenting Abilities
Forensic psychologists evaluate the ability of parents to co-parent effectively. They assess their communication skills, willingness to collaborate, and capacity to make joint decisions in the child's best interests. Additionally, when conducting custody evaluation, they consider factors such as the ability to manage conflict, respect the child's relationships with extended family members, and promote a stable and consistent environment.
4. Addressing Psychological Factors
In some cases, forensic psychologists may identify underlying psychological factors that could impact the parent's ability to provide adequate care. This is also important in child custody counseling. This might involve assessing mental health issues, substance abuse problems, or histories of domestic violence that may affect the child's well-being. These assessments are conducted with the utmost sensitivity, ensuring that the focus remains on promoting the child's safety and healthy development.
5. Providing Expert Testimony
Forensic psychologists often serve as expert witnesses, presenting their evaluations and findings to the court. They offer professional opinions based on their expertise and objective assessments, assisting the court in making informed decisions regarding child custody arrangements. Their testimony helps translate complex psychological concepts into understandable terms for the legal system and aids in shaping custody agreements that prioritize the child's best interests.
6. Addressing High-Conflict Situations
In cases involving high-conflict custody disputes, forensic psychologists play a crucial role in helping parents navigate complex emotions and conflicts. They may offer parental counseling, child custody counseling, or therapeutic interventions to improve communication, manage conflicts, and foster a cooperative co-parenting relationship. By providing guidance and strategies for effective problem-solving and conflict resolution, forensic psychologists aim to minimize the negative impact of parental conflict on the child.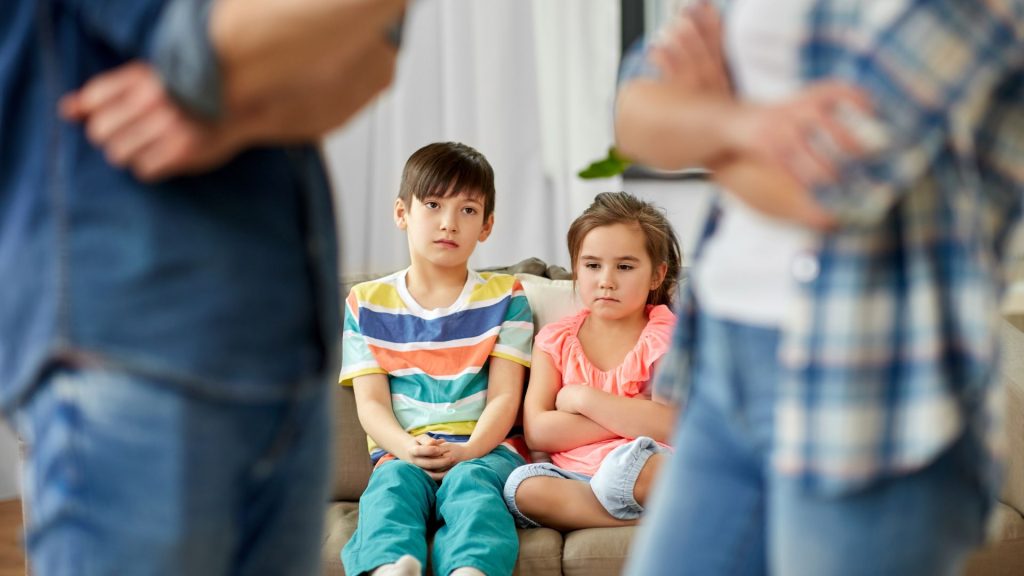 7. Considering the Child's Developmental Needs
Forensic psychologists recognize the importance of considering the developmental needs of the child when determining custody arrangements. They assess factors such as the child's age, cognitive abilities, emotional development, and special needs. By taking into account these factors, forensic psychologists can recommend custody plans that provide an optimal environment for the child's growth, allowing them to thrive physically, emotionally, and academically.
8. Collaborating with Other Professionals
Child custody cases often require collaboration between various professionals to ensure a comprehensive understanding of the child's needs. Forensic psychologists work closely with family law attorneys, social workers, child advocates, and other mental health professionals in providing child custody counseling. This collaboration helps to gather diverse perspectives, exchange information, and develop holistic strategies that best serve the child's interests.
9. Remaining Impartial and Objective
One of the fundamental responsibilities of a forensic psychologist in child custody counseling is maintaining impartiality and objectivity throughout the evaluation process. They adhere to ethical guidelines and professional standards to ensure that their assessments are based on empirical evidence and unbiased observations. By maintaining objectivity, forensic psychologists provide the court with reliable and unbiased information to assist in making custody decisions.
10. Continued Involvement and Monitoring
Forensic psychologists may remain involved even after the custody decision has been made. They may provide recommendations for ongoing monitoring or periodic evaluations to assess the implementation of the custody arrangement and its impact on the child. This ongoing involvement ensures that the child's best interests are continually prioritized and that any necessary modifications to the custody plan can be made based on the child's evolving needs.
Conclusion
The role of a forensic psychologist in child custody counseling is multifaceted and pivotal in ensuring that custody decisions prioritize the best interests of the child. Through comprehensive assessments and continued involvement, forensic psychologists contribute to establishing custody arrangements that promote the child's well-being and provide a foundation for their healthy development. By applying their expertise at the intersection of psychology and the law, these professionals play a vital role in the resolution of child custody disputes, ultimately aiming to nurture the child's best interests.
Learn more about the role of a forensic psychologist in child custody counseling here.